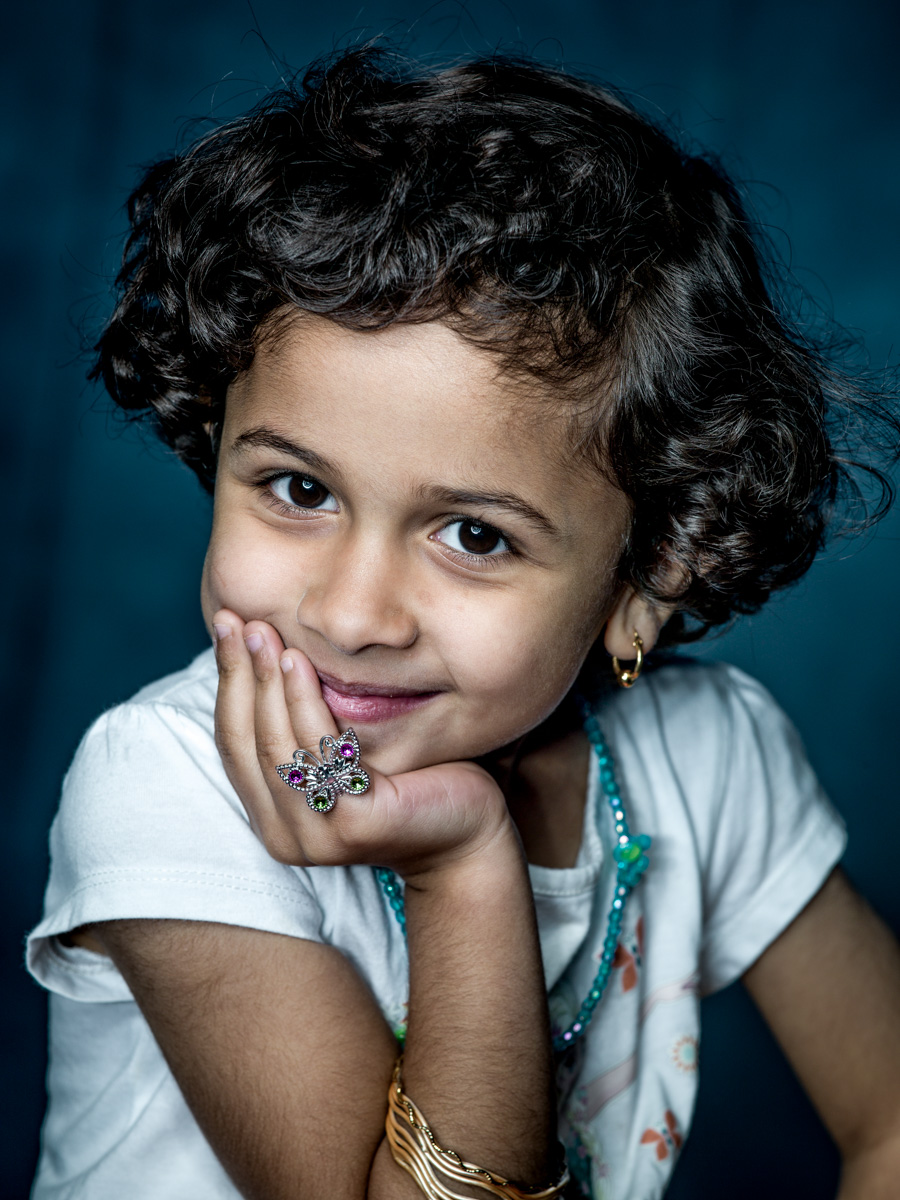 She's Princess, fighter, clown and hurricane in one tiny person.
On our shooting day, she was obviously very proud to present her precious jewellery.
Where ever she is, she first asks for pens and paper and begins to draw. When, on the way to the playgrounds, she wants you to carry her, but you can't, because you have too many kids to watch, she would start fake crying and hide her face in her palms, but after five seconds you would hear her giggling, because she knows how ridiculous the situation is.
She's smart and beautiful. She can fight, but she also can care and love so warm and deeply.
---
Prinzessin, Kämpferin, Clown und Wirbelwind in einer winzigen Person.
An unserem Fototag war sie sehr stolz auf ihre "Juwelen".
Wo immer sie hinkommt, schnappt sie sich Stifte und Papier und beginnt zu malen. Auf dem Weg zum Spielplatz versucht sie immer wieder jemanden zu überreden sie zu tragen. Wenn du ihr sagst, dass das nicht geht, weil zu viele Kinder dabei sind auf die man aufpassen muss und die sonst auch getragen werden wollen, fängt sie an so zu tun, als würde sie weinen und versteckt ihr Gesicht hinter ihren Händen. Aber schon nach fünf Sekunden kann man sie kichern hören, weil ihr vollkommen bewusst ist, wie albern das ist.
Sie ist klug und schön, sie kann kämpfen, aber auch tief und innig lieben und anderen mitfühlen.