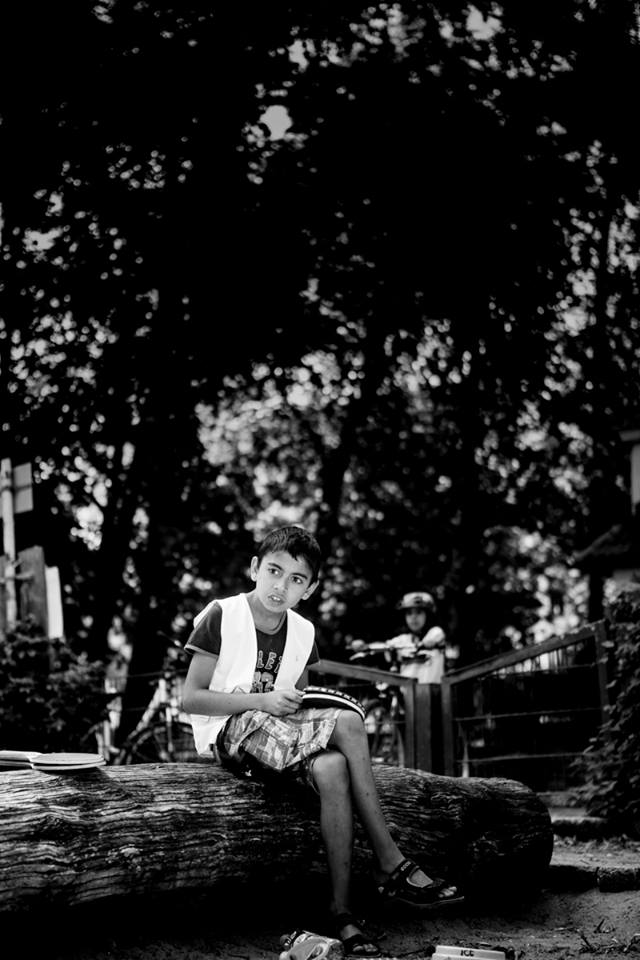 Mershat is an interesting combination of a responsible big brother figure and a little stinker.
It's really heartwarming how he can care for not only his little sister but every kid that cries or is in trouble.
But it also drives you crazy how he intentionally annoys other kids and tries to outsmart the teachers while doing that.
I'm still not quiet sure if he's a Luke or an Anakin Skywalker.
---
Mershat ist eine interessante Kombination aus verantwortungsbewusster Großer-Bruder-Figur und fiesem kleinem Stänkerfritzen.
Es ist wirklich rührend, wie er sich nicht nur um seine kleine Schwester, sondern auch um jedes andere Kind kümmern kann, wenn es weint, oder in Schwierigkeiten ist.
Es bringt einen aber auch manchmal zur Weißglut, mit welcher Hinterhältigkeit er andere Kinder ärgert und dabei versucht so frech wie nur möglich die Betreuer auszutricksen.
Ich bin manchmal nicht sicher, ob er Luke oder Anakin Skywalker ist.