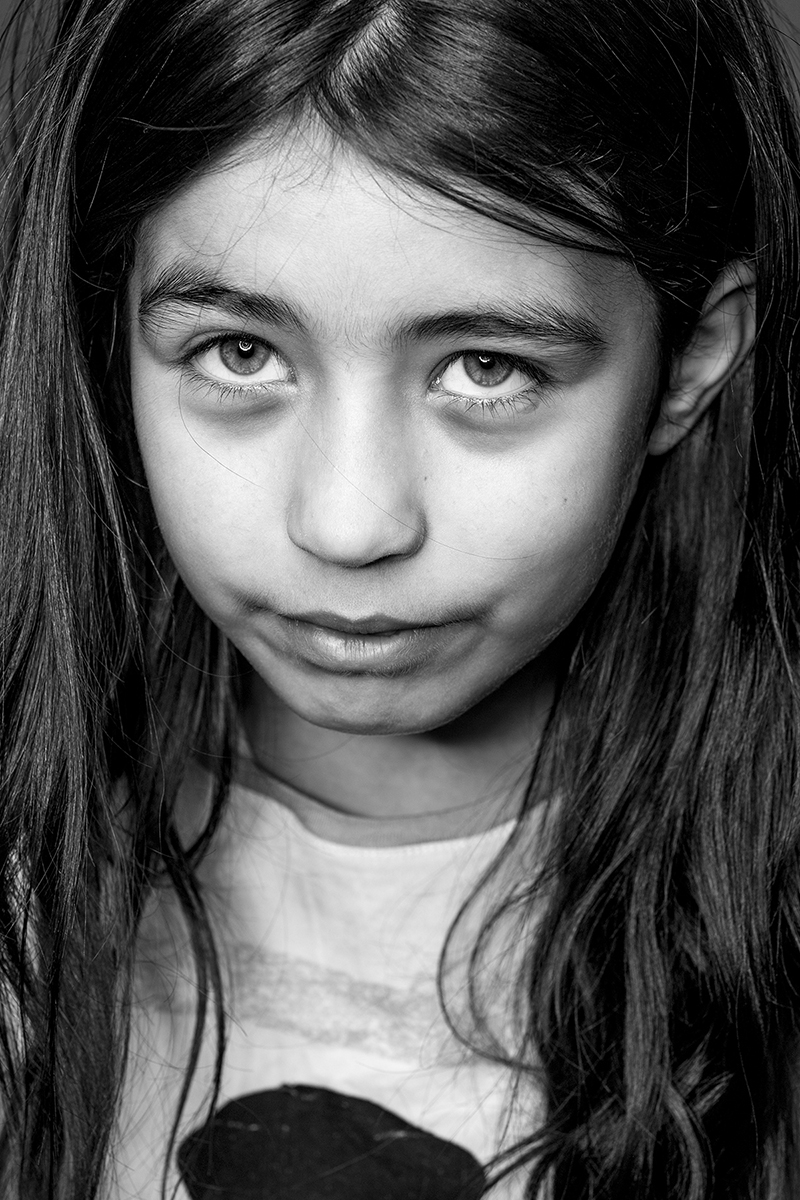 Elham wears the sadness of an old soul in her eyes, but at the same time she can smile with the happiness of childhood itself.
Elham trägt die Traurigkeit einer alten Seele in ihren Augen, kann aber gleichzeitig mit der leichten Fröhlichkeit eines Kindes lächeln.
She, her two younger brothers Majet and Fayik, their parents Kameran and Hayfa and the unborn baby are, like so many, looking for a place to live, a flat in Berlin Charlottenburg, so the kids can keep on going to the school where they already have made so many friends.
Sie, ihre zwei jüngeren Brüder Majet und Fayik, ihre Eltern Kameran und die schwangere Hayfa suchen, wie so viele andere nach einem Ort zum Leben, einer Wohnung in Berlin, Charlottenburg, so dass die Kinder weiterhin auf die Schule gehen können an der sie schon so viele Freunde gefunden haben.
In ICC there was no one who wouldn't fall in love with Elhams tender spirit and her beautiful sensitive soul.
Im ICC, wo sie vorher gewohnt haben gab es niemanden, der Elhams zarten Wesen und ihrer wunderbaren, emotionalen Art erlegen wäre.